Commercial kitchen equipment go into restaurant brand "Ri Ri Xiang
Views: 39 Author: Site Editor Publish Time: 2018-10-08 Origin: Site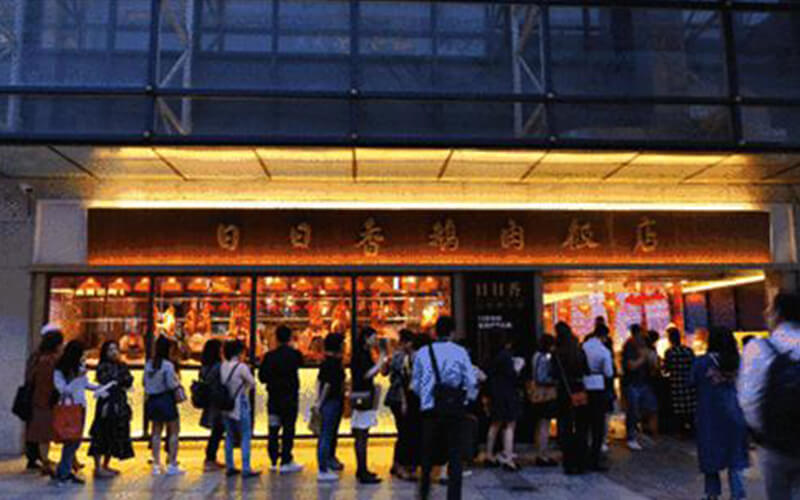 As high-end all-electric kitchen equipment manufacturer, Lestov induction cooktops have helped multiple first-line restaurants to achieve standardized meals so far.

The catering industry is developing very rapidly in recent years. When the major catering brands compete with each other, there will be some refreshing catering brand coming out at any time. Although they focus on single items and simple model but the customer is continuous, and the "Ri Ri Xiang" is such a legendary catering brand.
There is a saying in Chaoshan that "invite guests with goose meat, no goose without a feast", it can be seen that the brine goose is mostly common and has a high status in the Chaozhou cuisine. There are nearly 1 million Chaoshan people in Shenzhen. They have already deepened their hearts on the brine geese and provided a market guarantee for the "Ri Ri Xiang" goose restaurant.
There is no limit to food, as long as it is delicious enough, there will be a large number of people to eat. The different parts of the goose are cut and placed neatly in the dish. The color and fragrance attract a large number of people. Even if not a Chaoshan person, all will be attracted to this vision and taste.
In this 200 square meter shop. With a traditional taste and unique operating style, the "Ri Ri Xiang" becoming popular in Shenzhen rapidly. The daily flow of single-store passengers is up to 1,000 people, and the turnover rate is over 10 times. Super-popular cuisine , achieving efficient profitability.
"Ri Ri Xiang" has four branches in Shenzhen, and all the kitchens use new professional kitchen solutions. Lestov cooktops provided some integrated induction soup cooker according to its need.
As an active promoter of Chinese food standardization, Lestov induction cookers with its accumulated market experience and strong research development capabilities has provided customized restaurant equipment for customers to meet their needs.