The midyear marketing conference of Lestov cooker in 2016
Views: 10 Author: Site Editor Publish Time: 2018-07-20 Origin: Site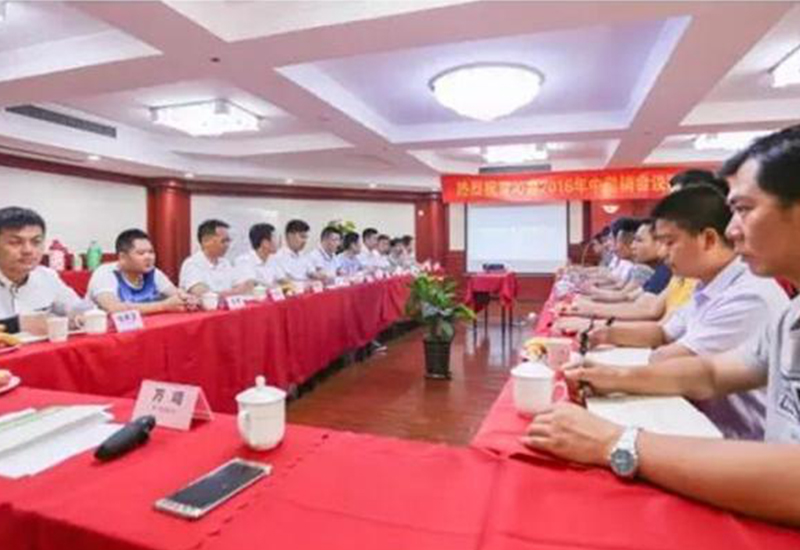 From June 8 to 9, 2016, the marketing conference of Lestov induction cooktops were successfully held in Beijing, with the theme of"Enthusiasm for Success, Teamwork for Brilliance".

Mr. Wan Qi, general manager, said that In the first half year, we achieved a higher-than-expected market performance. Under the environment of slowing domestic economic growth since the 18th National Congress, Lestov cooker was able to achieve contrarian growth, which was related to our sales team and all the families. The dedication of the fight, as well as the sincere cooperation of dealer partners across the country is inseparable. At the meeting, Mr.Wan expressed his gratitude to all Qinxin people and thanked the dealer partners for their peers.
In the conference, different regional managers summarized their work during the first half of 2016, discussed about the difficulties of markets and submitted the proposals of commercial induction range.
At the meeting, he discussed various issues with regional managers.Mr.Wan said: As best China induction cooker manufacturer, our biggest advantage is the customized induction solutions for commercial kitchen. In fact, with strong technical research and development capabilities, we has accumulated much market experience for many years. As a sale in the market, all regional manager acts as a bridge between the company and the customer. It always represents the company's image. It should actively solve the practical problems for customers and recommend the company's excellent products so that that will better reflect the value of Qinxin company.
In the second half year, Lestov cooktops will increase investment in research to provide more professional commercial kitchen equipments with high quality, such as intelligent commercial induction seafood steamer.
Multi-winning core value
In the past 13 years, Lestov has always built a multi-win business ecosystem as its core value. With its excellent comprehensive quality, Lestov products fully implement the value of products in the interests of end users through a comprehensive management system, while fully guaranteeing the interests of partners such as channel vendors and suppliers.