Lestov Induction Cooktop Imports New Bending Equipment Pema Bao
Views: 29 Author: Site Editor Publish Time: 2018-11-12 Origin: Site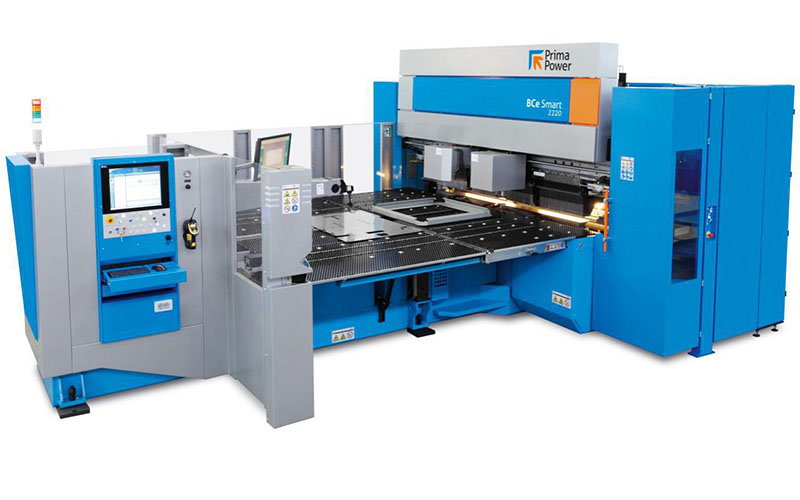 Recently, Lestov induction cooktop invested lots of money to import the Pema bao Bce smart 2220 bending center from Italy. So far, we have completed the commissioning. This machine can maximize our production capacity and upgrade our product crafts. No longer worry about the delivery issues of commercial induction cookers.
Compared to the traditional bending center, this Pumabao BCE smart2220 has the following features:
1) High degree of automation and higher precision: The traditional bending machine adopts manual feeding, which cannot guarantee that each feeding will fall at the same point, and the accuracy can't be guaranteed by the impact of people's energy. The BC Smart 2220 guarantees the same accuracy every time and the consistency of the product is high.
2) Automated intelligent module: The automation unit module can be directly embedded in automated production line, which can meet the future development trend of Industry 4.0.
3) Meet the requirements of environmental protection and energy conservation.
See below video, you can know rounded corners are really so easy. The most important point is that your OEM service and custom requirements can be acceptable. We are best China induction cooker manufacturer (Click it to see video's details)
The introduction of the Puma Bao Bending Center will significantly improve the precision of sheet metal production, improve the craft level, improve product quality, reduce costs, actively promote the upgrading and transformation of our company, and meet the higher requirements of new and old customers with better products.