Lestov induction cooktops treat 2018 as "Quality Year"
Views: 20 Author: Site Editor Publish Time: 2018-07-03 Origin: Site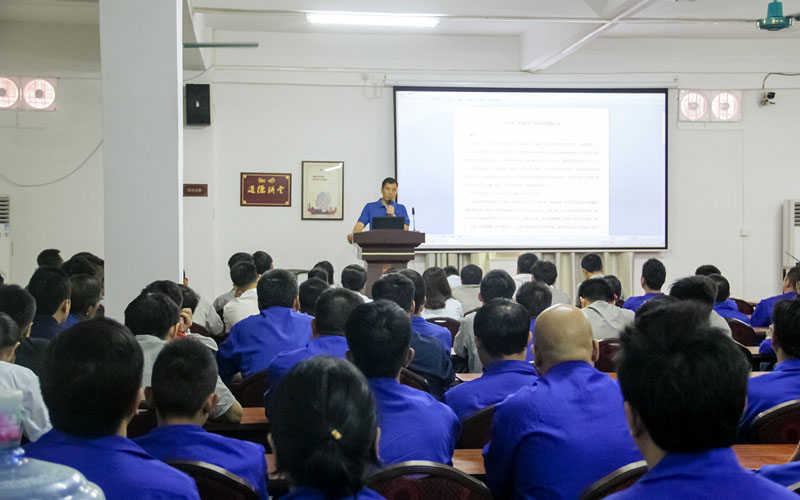 As a professional manufacturer, Lestov induction cookers have gone through 15 years since established. Due to independent research and development, custom design and excellent quality, Lestov cookers are highly praised. In order to steadily improve product quality and enhance the core competitiveness of our company, Quality Conference was successfully held on April 12 in 2018. This year was named as "Quality Year".
At the beginning of the conference, chairman Mr.Xueping Li proposed an initiative to improve product quality and clarified the relationship between upgrading quality and building a happy enterprise. The improvement of quality will make the products invincible in the increasingly fierce market competition, thus enhancing the company's revenue and improving the employees' spirit and material life. We will work together to promote our product quality and provide our clients with a better product experience.
Quality is the life of Lestov induction cookers and it also affects the rise and fall of a brand. The issuance of the "New Quality Management Regulations" at the conference will require more comprehensive, in-depth, and meticulous demands on the entire production process. Each stove is a process of a process of excellence in every production link, and all of them demonstrate the business principles of "Quality for Survival and Reputation for Development". Our development is relying on products, so we need to take quality as the sword to win the market.
The curtain of quality upgrade has been opened up, and it takes a long way to go. In the future, Qinxin technology company will always regard the brand as the life, produce high-quality products, cultivate high-quality talents, create high-quality brands, and create high-quality companies! We can provide high-quality Lestov induction cookers for the global market. China is undergoing great development and great changes, the earnest and hard work of every colleague of the company is particularly important.
A restaurant may fail due to your carelessness when assembling cookers, and the restaurant may fail to open its business or may be closed midway; a product may leave welding scars because of your carelessness during welding, and this welding scars will probably always be shown to every customers who have dinners in this restaurant. Every contact between you and the product, every weld and every polishing of yours, every document and every language of yours is the presentation and display of Qinxin company's external image, which are important factors to form the brand of a company.
Don't live up to every customer. Please be worthy of every honor we have got. Everyone can do better. Come on!