Event: The 2nd Cuisine Elite Cooking Competition
Views: 15 Author: Site Editor Publish Time: 2018-10-17 Origin: Site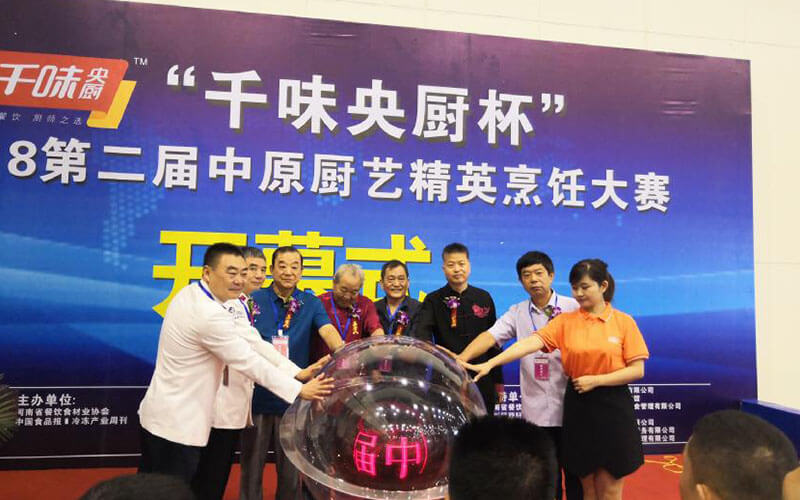 On August 18, 2018, the 2nd Cuisine Elite Cooking Competition hosted by China Food News and Henan Food and Beverage Industry Association officially kicked off.

Guangdong Qinxin Technology Co., Ltd. is one of the cooperation brand units of this competition. All electromagnetic cooking equipment used in the competition is all manufactured by Qinxin, including commercial induction seafood steamer and double-head commercial induction stove.
At 10:30 AM, the cooking contest officially began. Less than 40 minutes, the finished products come out one after another, pleasing to the eye, full of aroma, mouth-watering. Commercial induction equipment is highly recognized by the judges of the on-site chefs and judges for its rapid heating, easy handling, safe and cool.
The main ingredients designated in the competition are chicken, duck and fish, and the ingredients are relatively common. A large number of innovative dishes that emerged during the competition are a highlight, such as the golden silk eyeball, the onion sea cucumber with fish noodles, the pine mushroom, the chicken, and the broth. Combined with seasonal characteristics, some players choose traditional ingredients such as Matsu take to innovate traditional dishes, retaining the original flavor of the ingredients.
The successful holding of this competition will greatly mobilize the enthusiasm of the industry insiders in the catering industry, stimulate the enterprising spirit and competitive consciousness of many young chefs, and bring a fresh air to the healthy development of the catering industry.
As a professional induction cooktops manufacturer in China, we have our core technology and patents, and own a manufacturing base of 20,000 square meters. We have built our own brand, and we are China cuisine top10 brand supplier, so you can see our induction products in major domestic cooking competitions.
Whether it is Chinese food or Western food, our induction cooking equipment can meet your cooking's needs. Surely, welcome your inquiry for designing and custom at any time.