Event review: 2018 Young Master Chef Ranking Competition
Views: 30 Author: Site Editor Publish Time: 2018-10-12 Origin: Site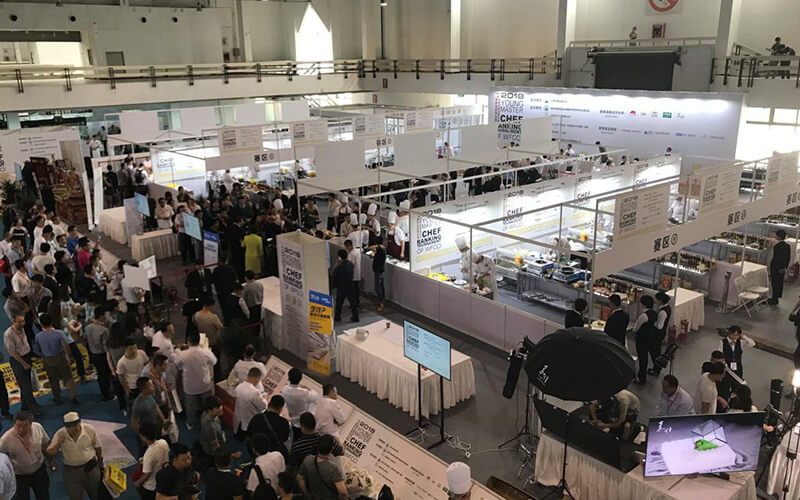 People can see the logo of Qinxin in almost all major chef competitions in China. In September, 2018 Young Master Chef Ranking Competition was held in Beijing International Exhibition Center. As the designated electromagnetic cookware, commercial induction cookers from Qinxin company went into the site of competition. This competition mainly used 380v countertop induction cooktop and tabletop induction stove. Induction cooking equipments are highly praised by the chefs.
The competition was hosted by the world federation of the catering industry, with the theme of fairness & justice, culinary arts, close to the market and international influence. The aim of the competition was to inherit the tradition, carry forward the innovation, expend international vision and promote the production through competition. It adhered to concepts of high standards, strict competition system, internationalization, group from big platform to compete. The competition also adopted the "FPO" (Flavor, Presentation, Originality) mode to attract the young chefs from all over the world to participate. It specially set a "Dish presentation area" for interaction and idea exchange in the competition. It indeed promoted the development of Chinese cuisine internationally.
In two days, 70 competitors from around the world and all over the country competed for this year's champion . This year's competition has increased the number of young chefs in many Five-star hotels. Correspondingly the competition standards had been further improved.
Mr. Dong zhenxiang, chairman of the international Chinese chefs committee of the world federation of Chinese restaurants, commented on the dishes of the top three contestants from the perspective of creativity, taste and presentation.
In two days' fierce competition on June 26th and 27th, the judges had been busy to select and awarded the winners of 2018 world federation of catering industry youth celebrity chef ranking competition.
Since 2016, the young celebrity chef ranking competition has gained extraordinary influence, based on which, the competition will continue to carry forward China's excellent food culture, improve Chinese cooking skills, promote and advocate the concept of modern cooking art and modern cooking skills, promote the exchange between modern Chinese cooking art and the world's cooking art, and make important contributions to the further expanding the international influence of Chinese cooking.