Appliance expansion of commercial induction cookers in China
Views: 21 Author: Site Editor Publish Time: 2019-01-17 Origin: Site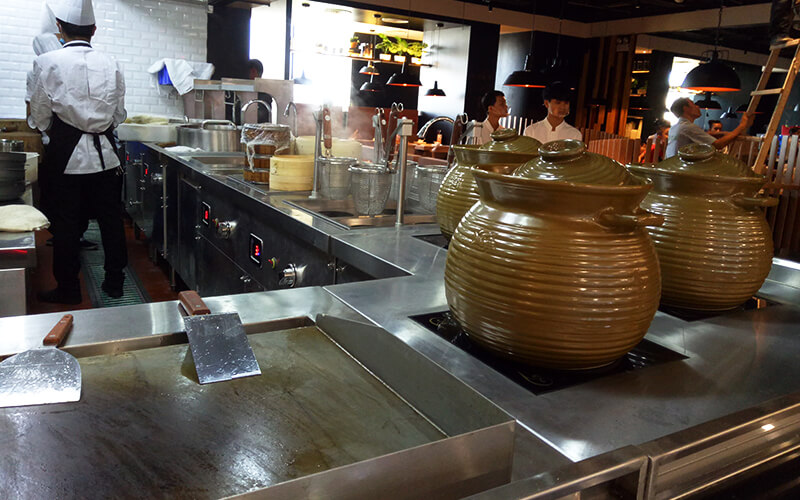 In China, where electricity is highly accessible, commercial induction cookers will be available wherever there is food. At first glance, this is no exaggeration in China, because more and more people believe that induction technology seems to be the perfect cooking method which gives you the ability to get cooking wherever there's a power outlet nearby, anywhere around the kitchen, dining room and even offsite.
However, there is an impressive data in 2018: the sales of commercial induction cookers have reached $4.5 billion, but their market share is only 10% compared to gas stoves. Here, we can't help but think about these questions: So why hasn't induction cooking technology not cover the entire foodservice industry? Why has it so far been limited to specialty applications? (Especially in commercial kitchens for restaurant chains, schools, factories, etc.)
"A lot of it is simply habit", said some professional commercial induction cooker manufacturers and marketers in China. We mentioned mutual learning in the kitchens in a previous article (Related title: How Chinese cuisine passes down from generation to generation?), still many Chinese chefs are trained in traditional manner with gas stoves, because the fire as the representative of traditional civilization can bring an intuitive visual firepower to chefs.
"The induction revolution", "a new generation of chefs", these words have revealed that an adjustment period is inevitable. We are looking forward to the in-depth application of induction revolution like a storm toward to the "touch" and "intelligent" world. In fact, intelligent automated induction processing equipment has come quietly, such as automatic induction cooking machines.
Once cooks try induction cooking, many appreciate its speed, precision and convenience. And as mentioned in many times, a kitchen with commercial induction cookers also tends to create a cooler, more comfortable cooking environment for chefs. From the point of view of restaurant owners, what they do can mean lower turncosts.
Whether in China or Europe or the United States, among the most enthusiastic adopters of commercial induction cookers are colleges and universities, factories, caterers and food trucks. But even QSRs are reaping the benefits. Panda Express had switched from water-based steam table food displays to induction wok heaters. Further, more commercial induction cooking equipments have entered or are entering more branches stores. As the best manufacturer of commercial induction cookers in China since 2003, Lestov induction cooktops have been working with Panda Express since 2011. And the cooperation is still expanding year by year.
Induction heating technology is becoming more and more popular, and the functions of electronic products are developing and progressing every year, and commercial induction cookers are becoming more affordable. In the future, you will see smarter and higher induction cooking applications--high-power stock-pot ranges, multi-functional ranges, woks range and grill range, etc, for large-volume production in kitchen applications.