Best China supplier of commercial induction cookers
Views: 230 Author: Site Editor Publish Time: 2018-12-03 Origin: Site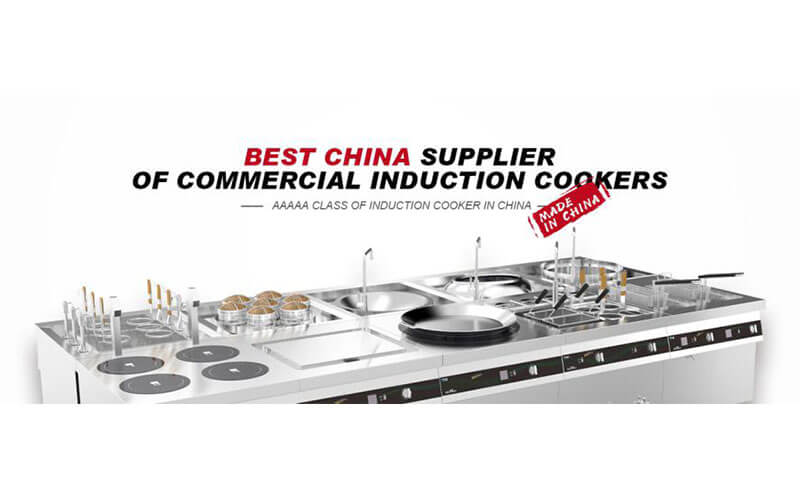 With the steady implementation of the "Strategy in 2025 (Made-In-China)", China has made a series of important breakthroughs in the fields of aerospace, large aircraft, high-speed rail, CNC machine, and new energy vehicles, increasing international share in high value-added industries. New industrial clusters such as 5G applications and supercomputers are on the rise.
Benefiting from this Strategy, Lestov induction cooktops have 17 years of R&D and manufacturing history. With good market feedback and big market share, we have become the best China supplier of induction cookers. Especially in the past two years, we have achieved good results in induction heating & control technology and product manufacturing crafts.
▲Induction cooker SKD
▲"Infineon" IGBT
In terms of control technology, the application of dual-core control chip technology (with stronger anti-interference performance, better stability and more precise control) has brought perfect results for our product quality.
In recent years, Lestov induction cooktop have enabled the product to achieve thermal efficiencies of over 95%. It has the features of "No Heating Dead Angle", more even heating and larger heating surface, which brings our products good market response and feedback.
▲No blind zone for uniform heating
In the product quality evaluation activities organized by the All-China Federation of Industry and Commerce, our products were rated 5A Class quality which is the highest level in China.
Lestov induction cooktop actively promoted the "Strategy in 2025 (Made-In-China)"strategy, and determined to achieve more achievements in the field of electromagnetic induction heating manufacturing.
Through 15 years of continuous efforts, we have won the cooperation and trust of domestic and international well-known companies, such as American Panda Restaurant, Wok Express, IE Induced Energy, PKR Equipment, Mandarin, L&T Restaurant equipment, Pratama, New Oriental Cooking School, Kung Fu Restaurant Group, Xibei Restaurant, Jiu Mao Jiu Noodle Restaurant, China Customs, Maotai Group, Hualian Supermarket, "Taste life" Restaurant Chain, Wenheyou Changsha Special dishes, 72nd Street Restaurant Group, etc.
Lestov induction cooktops manufactured by Qinxin Technology are well-known in the market. Together, we make things better. Welcome your joining.