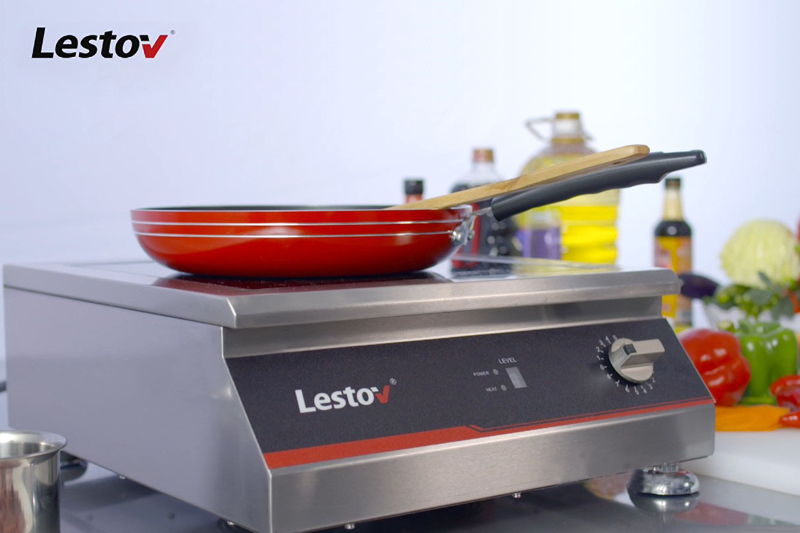 The latest technology in the commercial induction cooktops era has come with it gas-free, wood-free, and even Elementless cookers.
This new technology allows you to cook without the stress of gas, worrying about getting burnt by hotplates and inhaling burning wood fumes. These commercial induction hob manufacturers have made recent cookers even more portable, making them prime for all kitchen types.
Commercial induction cooktops are fast, efficient, and very safe. The fact that they are automatic even makes it better.
Considering how good they are, their demand is quite high and the availability is there. But how can you actually choose the right commercial induction cooktop for you?
Let's get started.
How to choose the right commercial induction cooktop for you.
So, if you have plans to get a commercial induction cooker, below are some things you have to consider.
The Cooktop Size
Basically, if you can get anyone that is able to multitask, consider going for those with two zones that can cook simultaneously.
Commercial induction cookers usually have 1-6 induction zones. With 4 zones and above most common in the United States and Europe. Japan has 3 while China has more with 2 zones.
You can get really portable commercial induction cooktops but they are truly cheap and you might not want them. They are most common in South Asia, India.
Some of the most economical commercial induction cooktops are the countertop models.
Typically, prices for high-end branded induction are affected by their style, complexity, and what they have to offer.
Always try to buy commercial induction cooktops with a bigger body size. Bigger body-sized cookers aid better air circulation thus making your machine last more.
Also, try your best to get commercial induction cooktops with spaced zones. Don't go for those with jam-packed zones, this will only affect your cooking convenience. Well-spaced zones make cleaning easier and allow your cooker to last longer.
Note that commercial induction hob manufacturers advise that cookers with four zones should go with 70cms cooktop. If you don't feel like having many zones, then you can go for the portable induction.
The Cooking Zones
When going for commercial induction cookers it's very important to consider the cooking zones. Larger cooking zones are usually 21cms in diameter and this makes them the most efficient for cooking. For many commercial induction cooktops, the cooking zones are well defined with details of the recommended size of cookware clearly stated.
Always choose your commercial induction cooktops with really big, medium, and small cooking zones. This way, you will get a size for all kinds of cookware you plan to use.
The Control panel
Taking note of the control panel of your potential cooker is very important. This is where all your induction cookers setting option will be.
Depending on the commercial induction hob manufacturer, there are three different types of control panels. The press buttons, touch controls, and rotating knobs.
Commercial induction cookers with buttons controls and rotating knobs are usually more popular, but most of the button type has the same display of temperature, power, and some preset settings. Avoid cookers whose controls are too close to the burn areas.
The Design
It's true this may depend on your personal taste. But it's also worth noting that selecting cookers with framed designs will only accumulate more dirt and grime for you. On the contrary, frames actually help contain spills which are a bonus.
If you decide to go for edgeless designs, that's great. But mind you they are likely to crack and break. You're also going to be more prone to getting accidental slips. However, they are quite easier to clean.
Portable or Non-Portable
Commercial induction hob manufacturers make both portable and nonportable versions for ease of choice. As the name implies, portable commercial induction cookers can be taken anywhere and can fit in anywhere. They are amongst the favorites with people all over the world. They are basic ideas for people who are always on the move. Those who are far from home. With these cooktops, you can prepare your meals without making any fuss or issues whatsoever.
Nonportable commercial induction cookers are better for homeowners. They are ideal for larger families. Whichever one you select should depend on your purpose of purchase.
Power and Temperature settings
This section is very important. Always make sure to consider the temperature and power interval settings of the cooker you want to buy.
Generally, it's relatively easier to cook when your temperature or power settings intervals are less. There can be minor adjustments to make it more user-friendly.
All commercial induction cookers come with varying power levels enabling users to set the amount of heat needed for food. A lot of them can be adjusted while cooking, of course. Always go for those that can be adjusted at any time.
So there you have it, always try to make sure you consider all the above options before you finally pick the commercial induction cooker that can serve you.
One brand of commercial induction cookers out there that can give you all of these, is the Lestov brand.
Lestov is amongst the best dealers when it comes to commercial induction cookers. They understand the needs of the average consumer and will help you make the best choice either for you or for your family even your canteen and restaurant.