4 things you should know about Lestov induction cookers
Views: 21 Author: Site Editor Publish Time: 2019-01-20 Origin: Site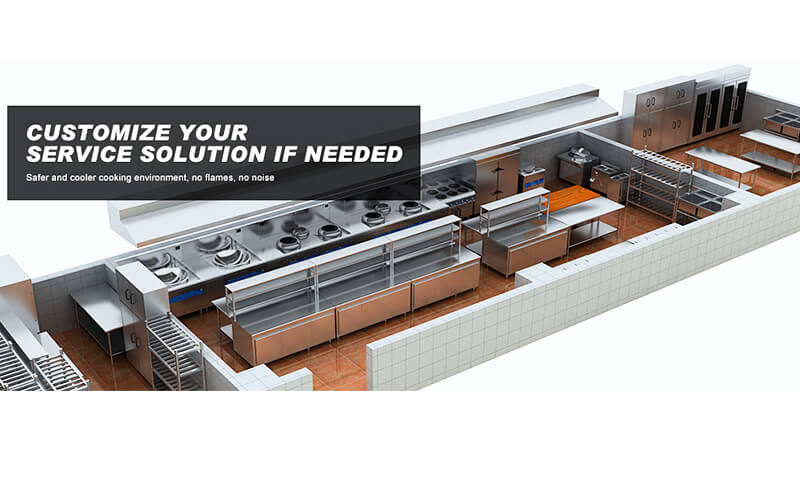 Induction cooker is taking Asia by storm, especially in China and India. A technology based on unbeatable precision, high power and safety, it is the only type of cooking that can tempt you away from gas. Owning cleaner, greener, cooler kitchen in warm tropical or subtropical weather conditions, there is no doubt that induction is a wonderful consequence!

Where to experience this wonderful? Want to try brand supplier of commercial induction cookers in China? With big confident, we recommend our Smabo induction cookers. Now these are the 4 things should know if choose Smabo cooker.
First come to a visual experience: watch the small video below to tour the test induction kitchen at Lestov New canteen.
Things 1: Where is Lestov cooker?
Lestov induction cooker is located in Dongguan city which is a famous manufacturing city in Guangdong Province, China. There gather a variety of dishes such as Hunan cuisine, Taiwanese cuisine, Northeastern cuisine and Sichuan cuisine. Many catering restaurant chains and schools' kitchen purchase Lestov induction cooking equipment.
Things 2: Why prefer Lestov cooker?
From this link of "Why choose Lestov cooker", you can get helpful information. But here, let's discuss the data from Alibaba platform.
Alibaba is an influential information platform for buyers and sellers. From the dat of Alibaba (Industry: Kitchen appliance>Cooking appliance>Induction cooker), the supplier of induction cookers in Guangdong Province accounted for 65.45%. However, among the few manufacturers of high-power commercial kitchen equipment in Guangdong, Lestov induction cookers tend to be the first choice for big buyers who often personally investigate and access these manufacturers. Only after an investigation can we have a say.
Thing 3: Is high power Lestov induction stoves suitable for stir-frying skill for Asian dishes?
It is no secret: induction cooker is at least 55% more energy efficient than the gas stove. With the maturity of electromagnetic induction technology in China, the thermal efficiency of commercial induction cookers can reach more than 90%. Through our test, the thermal efficiency of Lestov commercial induction stove have reached more than 95%. QX-X400 wok range is specially designed for Asian dishes and often used in commercial restaurants.
Thing 4: Do you manufacturer western type induction equipment (fryer, griddle, etc)?
Lestov cooker is your worldwide professional induction cooker manufacturing specialists, including Chinese type cookers and western type cookers. Your custom needs are also welcome.