The 27th China chefs's day: Professional Chefs Skills Competition
Views: 23 Author: Site Editor Publish Time: 2018-08-04 Origin: Site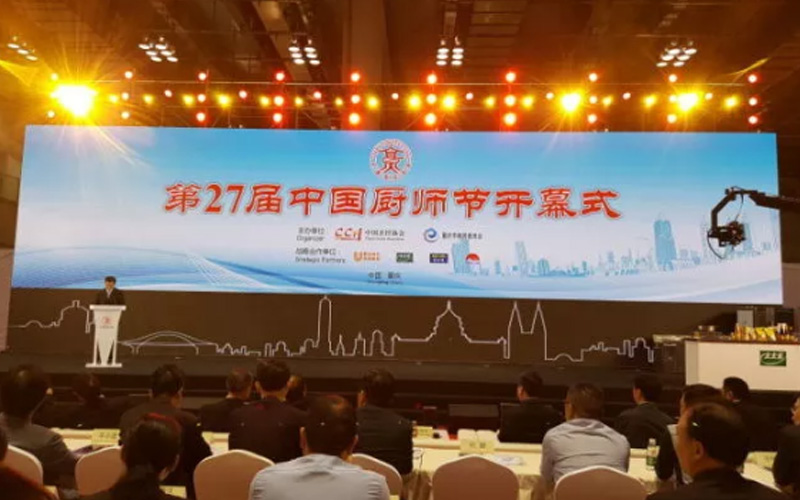 On October 15th,2017, the 27th China chief's day and the 13th Chinese Chef Professional Skills Competition was held in Chongqing city, Sichuan province. It mainly sets international forums, cooking competitions, food summits and awards ceremonies, which greatly shows the diversity and inheritance of Chinese cooking culture.

Following the 2016, the 27th China Chef's Day continues to use Lestov commercial induction cooktops, and awarded Lestov cooktops as " the Official Partner of China Cuisine Association and the Supplier of China Chef's Day".
As China induction cooker manufacturer with 15 years experience, Lestov indutcion owns its strong R&D center, big manufacturing center, and excellent sales and after-sales team, we will continuously participates in and helps the standardize of Chinese food and promotes Chinese food was gone abroad to world!
In the cooking competition, all chefs use 380v 5kw tabletop induction wok cookers.

Chinese food pay attention to the same source of food and medicine, focus on the use of fire, and the cooking method is more complicated and detailed. There are many cooking methods such as frying, boiling and simmering. It requires color, fragrance, taste, meaning, shape and nutrition. There are many Chinese genres, and the eight major cuisines have their own advantages. More local genres are flourishing. It can be said that they can develop together. Today, as globalization deepen one by one day, Chinese food, as a splendid corner of Chinese culture, is gradually moving towards the international stage.
China Chef's Day is a great Chinese cooking platform, bringing 410 young and middle-aged chefs together from all over the country to compete in the National Chinese Food Skills Innovation Contest and China chefs' professional skills, including hot dishes, cold dishes, pasta ideas, knife workers, and fireworks. The elements of cold spelling, sculptural skills, etc., show the style of Chinese cooking.

Related news: The 26th Chef's Day