National Popular Cuisine Dishes Cooking Competition - Wuhan Station
Views: 19 Author: Site Editor Publish Time: 2019-04-01 Origin: Site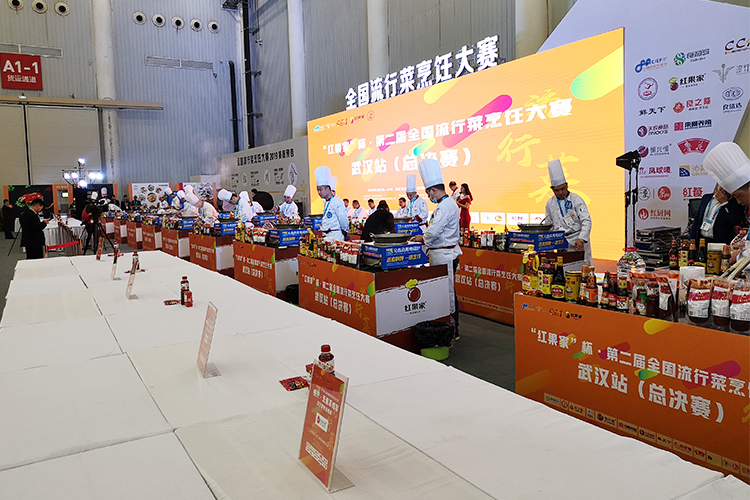 On March 29, The Second National Popular Cuisine Cooking Competition has successfully concluded by China Cuisine Association and Wuhan Shihedao in Wuhan international expo center. With excellent brand influence,Qinxin Technology Co.Ltd became the only designated brand of commercial induction cooker in this competition.
This competition adheres to the tenet of "Enabling food materials and voicing with dishes". On the basis of inheriting traditional cooking skills, it innovates dishes and promotes research through competition to stimulate the potential of food materials. It reveals the new trend of the catering industry and promotes the innovation and development of popular dishes.
The competition invited more than 20 professional judges of the catering industry, more than 150 senior chefs for the competition, and more than 300 competition dishes , let the scene to enjoy a visual and taste of the audiences.
The event site also released a billboard of the current trend of catering industry consumption and "popular dishes", so that catering enterprises, food factories, chefs grasp the trend of the development of the catering industry at the first time .
The event was gathering all the elite made the star chef in the competition more flexible and more perfect dishes.
▲Lestov cooker from Qinxin Technology Co., Ltd became a powerful cooking tool of the star chefs.
As the industry leader and best induction cooker manufacturer, Lestov cooker depends on stable power output, high degree of self-regulation, high-precision simulation of real firepower, make the cooking dishes more flavor.
Lestov induction cooker depends on dual-core control system, making the control of the heat more accurate, and making the dishes produce more standardized. In particular, the safety of commercial induction cooker is higher, the using of lower cost is also more large chain restaurant brand favor.