The Sixth Annual Dealer Conference of Lestov induction cookers held successfully
Views: 29 Author: Site Editor Publish Time: 2018-12-18 Origin: Site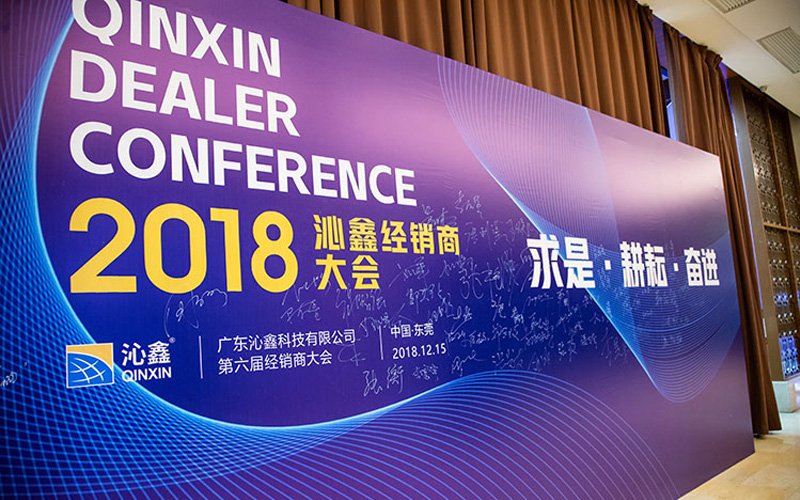 In 2018, Qinxin Technology Co., Ltd position the theme of the conference as "Seeking truth from facts, working hard, making progress". Our dealer partners from around the world come together in Dongguan city to discuss the future of Lestov induction cooktops & induction cooking. In the report of "Work Summary and Development Plan", the new product development and after-sales service APP became the highlight of the whole meeting. Let us review these wonderful moments together!

In the past 15 years, we have gained the support and trust of many dealer friends. We are very grateful. In the conference, we released a market report of "Work Summary and Development Plan". It shows that the potential market for commercial induction cookers in Qinxin Technology Co., Ltd has reached $4.5 billion, but the market share of induction cookers is only 10% compared with gas stoves. This means that the market space for commercial induction cookers is very broad.
In the construction wave of the cultural rejuvenation in China, there are more and more culinary cultural exchange activities, which has attracted more capital into the catering industry. At the same time, the all-electric commercial kitchen equipped with induction cookers can make the earth greener, because these features (such as environmentally friendly, safe, energy efficient and no pollution) perfectly match the national environmental protection strategy.
In 2019, we adhere to the principle of "Quality First, Product Value is King", which will strengthen the control of raw materials and manufacturing process, and optimize product design (including appearance, size, modularization, intelligent operation, functional subdivision, etc) According to the plan, Qinxin Technology will launch more than 30 kinds of new induction cookers in 2019. So far, our factory has shown some new samples for customer viewing. We will continue to forge ahead and provide more valuable products for our dealer customers, so that we can grow together and win!
The newly developed after-sales app will be launched on January 1, 2019. It can track the usage of the induction cooker in real time. Customer can directly report the repair problems on APP. The chairman of the Kung Fu Restaurant Chain gave a very high appreciation to the APP system, and said that he would increase the order of custom commercial induction cookers.
In the "Dealer awards" session, we give cash rewards to outstanding dealers. Then, in the "On-site ordering sales-promotion" session, the limited 30-minute pre-ordering was very hot. From our order data, we have achieved very good results.
As best China supplier of commercial induction cookers, we will spare no effort to support and return to our dealers, customers and society more valuable products and better services.