On the way to chasing dreams, we are never alone
Views: 21 Author: Site Editor Publish Time: 2018-04-13 Origin: Site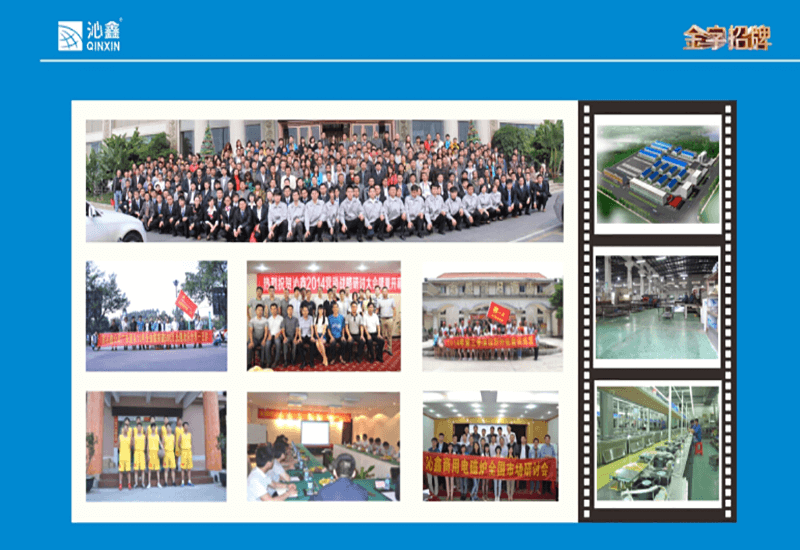 Focusing on offering healthy kitchen induction heating equipment, in the service of green earth, which are our mission.
Founded in 2006, Lestov induction cooktop is the leader and creator of commercial kitchen induction heating and cuisine equipment.
Our dream is transferring our enterprise's resource to society value, striving to build mutual beneficial business circle, for all strength to make an enterprise full of harmonious happiness.
On the way to chasing dreams, we are never alone:
1) In 2003, we set up special funds to research and design products.
2) In 2006, Qinxin company was established and Qinxin products were officially launched.
3) In 2008, we invented the first induction cooker with long working hours under control and obtained the patent technology.
4) In 2010, our commercial induction products had entered the expo shop of Kungfu restaurant chain and become the national assigned induction equipment supplier.
5) In 2011, we set up direct offices all over the country, and established the Foreign Business and Trade Department.
6) In 2012, established strategic cooperation relationship with New Oriental Cooking School, Smabo induction cooking equipment have become the assigned teaching equipment in the school.
7) In 2013, successfully held The First Distributor Conference, we launch the most intelligent products in commercial induction cooker industry at the same time.
8) In 2014, successfully hosted the first industry BBS, the first micro film of Lestov induction cooktops was released at the same time.
9) In 2015, assigned by international competitions as special cooking equipment for many times, we has won lots of important honors.
10) In 2016, we has comprehensively upgraded the brand strategy , and use various channels to provide better service for partners.
11) In 2017, Our honors: World Green Design International Award, Chinese Cuisine World Championship (Team) official strategic partners, Official association assigned induction equipment provider.
12) In 2018, we has started the construction of the 80 acres modern manufacturing base, and Branches of Qinxin company will be set up as the trial basis.
We provide Lestov induction cookers with new technology that is more suitable for food standardization in commercial kitchen.
One click solution to cooking: Steaming, frying, cooking, stewing...
1) Steaming: the emphasis is on the retention of [nutrients] and the control of [time].

2) Frying: the emphasis is on the function of [timing] and the control of [constant temperature].
3) Cooking: the emphasis is on the strength of [firepower] and the uniformity of [heating hot zone].
4) Stewing: the emphasis is on the moderation of [temperature] and the convenience of [large capacity].
Fast food has never tasted so good. Why not choose us to change your business of restaurants?