Lestov cooker has a good show in HOTELEX Shanghai
Views: 17 Author: Site Editor Publish Time: 2019-04-11 Origin: Site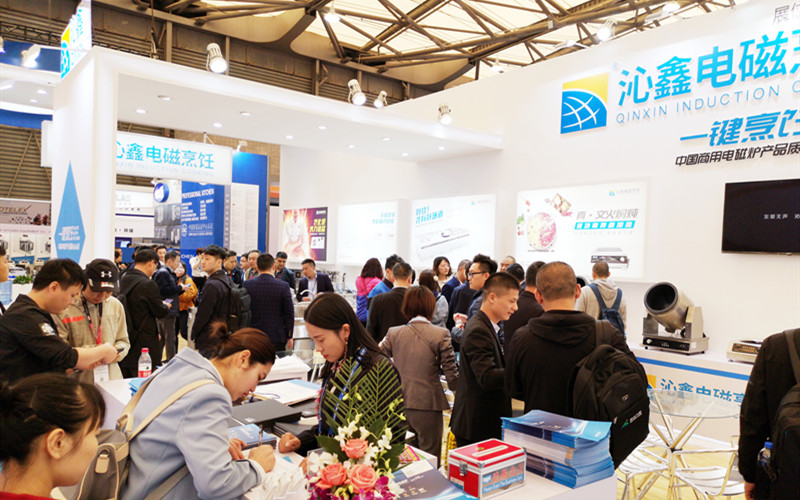 On April 4, the 28th HOTELEX Shanghai came to a successful conclusion. The Exhibition hall of Lestov induction cooker of Qinxin Technology Co., Ltd has attracted tens of thousands of buyer to visit the consultation. The new commercial induction cookers made a deeply and popular impression of the expert in the standardized catering and customized equipment.

As the 5A quality commercial induction cooker manufacturer in China, Lestov induction cooker is not only supported by the domestic many first-line hotel restaurant chain enterprises, but also respected by the foreign catering enterprises unanimously. HOTELEX Shanghai attracted many buyers to consult and order from different countries, such as Australia, the United States, Indonesia, Singapore and other countries.
These new products mainly have the following features: 1) MD (modular design); 2) Optional knob switch dual control mode; 3) Multi-channel quick intelligent module;4) Integrated forming high precision assembled panel;5) Continuous heating under low power;6) Automatic robotic stir-frying induction stove.
Lestov induction stove listens to the needs of the merchants attentively, solve the demand of merchants with a cordial attitude and rich professional knowledge, and provides the most professional services. With the development of commercial induction cookers, more and more hotels and catering industries have been upgraded from open fire stoves to electromagnetic stoves. The popularity of the open kitchen also makes the kitchen modular management more and more attention.
In the realization of product customization and intelligent control, Lestov cooker helps catering enterprises to create personalized customized equipment in line with the food characteristics.