Comfortable open kitchen with induction cookers: Jinshan Dumplings Restaurant
Views: 25 Author: Site Editor Publish Time: 2018-11-08 Origin: Site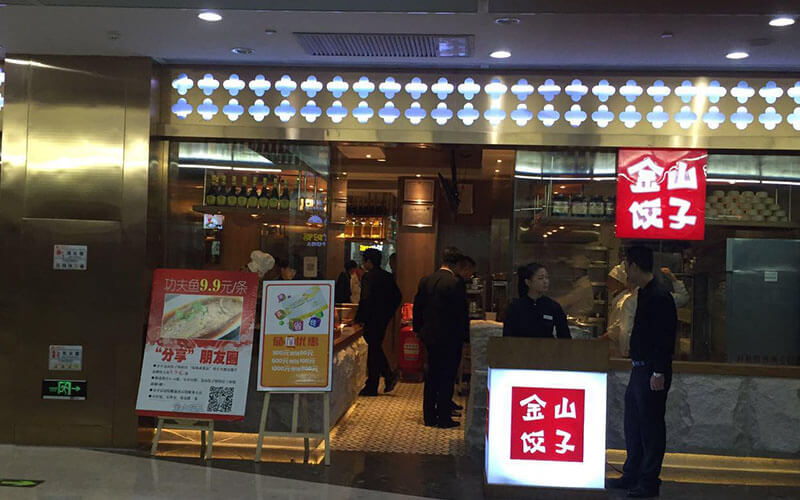 After ordering Lestov induction cooktop, "Jinshan dumplings" restaurant has built an open kitchen which looks fantastic and attract many customers.
As a high-quality dealer, Hebei Haote kitchen co., ltd has established a long-term good cooperative relationship with Qinxin Technology Co.Ltd. These countertop induction cooktops, commercial induction ranges and commercial induction griddle not only won the praise of the users, but also help them achieve a great performance in sales. After using Lestov commercial induction cookers, "Jinshan Dumplings" Restaurant make everything visible inside the kitchen. The diners can see clearly the cooking procedure, of course, the restaurant itself also can see their income goes up.
When we walk into "Jinshan dumpling", the open kitchen is bright and clean, we can feel a warm and comfortable atmosphere there. Although it is an open kitchen, there is no cooking fumes at all. The Kitchen transparent to customers, so that the chef and the diner can have a face-to-face communication. It is very easy for the chefs to provide more intimate services to diners.
Because the fuel of gas stove is easy to burn and then it combines with oxygen in the air, this process would lead to a heat emission, which will rise the kitchen temperature and produce a lot of cooking fumes, so it is difficult to build an open kitchen. Compared with the commercial stoves, Lestov commercial induction cookers help Chinese catering to grow faster and better!