Pioneer in the commercial induction cooker manufacturing industry
Views: 33 Author: Site Editor Publish Time: 2018-04-13 Origin: Site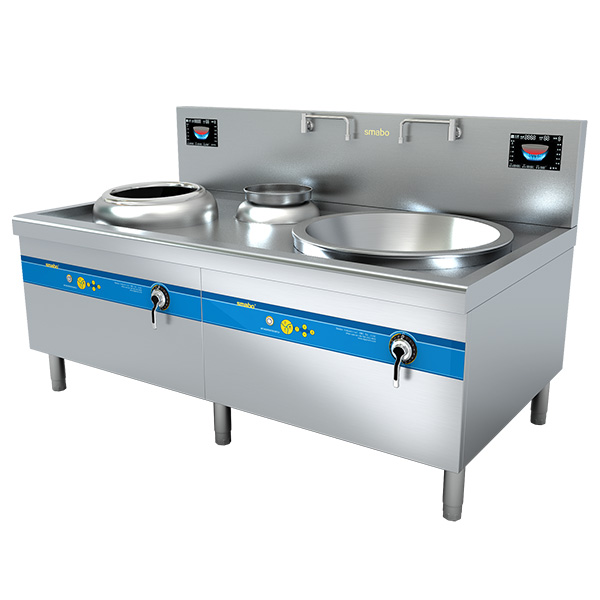 In the third quarter of 2014, Lestov induction cookers became the new darling of major mainstream media sites. Through the selection of strengths of major websites, commercial induction cookers from Qinxin Technology won the 2014 "Most Powerful Commercial Induction Cooker Brand Award" by Huicong.com.


In recent years, explosions in restaurants around the world have left people with a lingering fear. Such phenomena are particularly prominent in China. The news of excessive burns caused by improper operation of alcohol at the beginning of this month has not declined, just from 2014. In the analysis of restaurant crashes in the first and second quarters, many restaurants were directly responsible for irreparable security incidents because of safety hazards in the stoves. It is reported that most of the domestic restaurants still have different sizes in the use of pots and food safety.
Compared with some small and medium sized catering companies, foreign restaurant executors are using induction cookers to create a kitchen. In the revolution, China's catering industry giant Kung Fu has also begun to join the ranks of Commercial Induction Cooker, which is opening up a green channel for the new development of the catering industry. According to the reporter's understanding, this time, Commercial Induction Cooker can be listed in the HC Network "Most Powerful Commercial Induction Cooker Brand Award" in 2014 (Click here to know more honors). It is the result of the voting of many authoritative organizations.

Economic and environmental safety and convenient

High power commercial induction cooking products are changing the business of restaurants. Commercial induction equipment integrates various advantages of environmental protection, economy, economy and ease of use. Due to simple operation and no open flame, the amount of carbon dioxide emissions has been greatly reduced to eliminate the explosion hazard caused by heat expansion. Secondly, Induction Cooker thermostats are exquisitely designed to be easily adjusted from 0 to 350 degrees, and the difference in temperature does not cause adverse effects.

Uniform firepower, ultra-low energy consumption, time saving

Commercial Induction Cooker adopts all-copper bridging formwork technology and introduces imported German IGBT and other core components. It has the advantages of even firepower and no radiation in the work process. It has been tested by the national security and radiation protection department against zero damage to the human body so far. The most green and healthy artifacts in the commercial kitchen and bathroom area. Secondly, Induction Cooktops use a 24-volt cooling fan to control the temperature, minimizing energy consumption.

Comfort, cleanliness, hygiene, atmosphere

commercial induction hobs adopt a one-time molding design scheme. Qinxin company has obtained more than 10 patent rights from the appearance to the design of internal institutions. More and more commercial induction cooktops are going into commercial kitchen of Europe and Southeast Asia. Commercial Induction Cookers from Qinxin company are conquering the online marketing market. In 2014, HC Network was awarded the title of "The Most Powerful Commercial Induction Cooker Brand Award".
The brand influence of commercial induction cooker in China is even higher and more important.