"Official Premium Partner" Honor From Chinese Cuisine World Championship
Views: 45 Author: Site Editor Publish Time: 2018-06-27 Origin: Site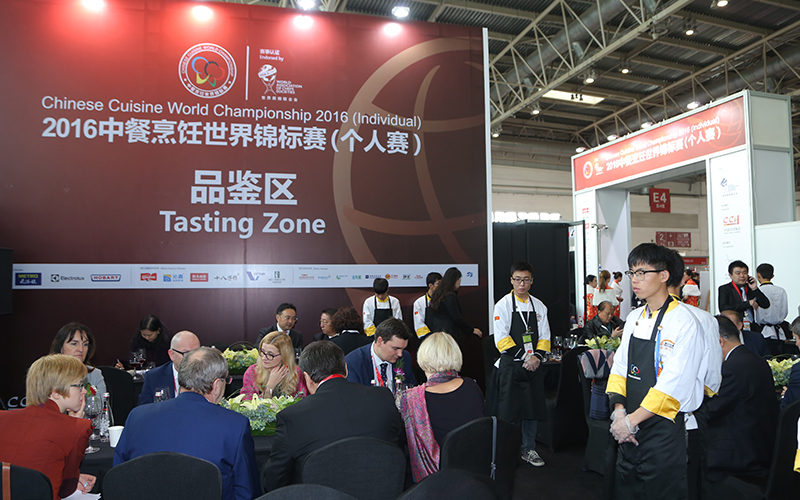 In September 2017, the Chinese Cuisine World Championship (Team competition) attracted more attention. Lestov induction cooktops, as the Official Premium Partner and the Official Assigned Match Equipment, has fought side by side with master chefs from around the world.

The Chinese Cuisine World Championship (Team competition) is a world-class Chinese cooking competition accredited by the World Federation of Chefs. It focuses on creating an international stage for the Chinese cooking competition. The competition uses international competition rules and evaluation criteria, and is conducted by an international referee. There are a total of 20 teams from around the world participating in the contest. A total of 6 dishes are required to be cooked, including cold, hot, fresh, sweet and other dishes.
In terms of competition equipment, following the Chinese Cuisine World Championship (individual competitions), the host again chose to choose induction products from Qinxin company. Through the combination of ace equipment and ace chefs, the game is very exciting.
High-power induction woks, with features of no open flame and few fumes, are in harmony with semi-open competition venues, with precise temperature control and convenient operation, bringing great cooking convenience to famous chefs. At the end of the game, Lestov Commercial Induction Cooktops had received a lot of praise from visitors and chefs.
To strengthen the exchange of cooking skills between Chinese cuisines and promote the development of Chinese food culture is the common goal of the The Chinese Cuisine World Companionship and Qinxin Technology Company. Lestov induction cookers make cooking easy, breaking the bottleneck in the promotion of Chinese cooking, and creating a new image of green and healthy Chinese food.