How long does the high-power induction cooker boil water?
Views: 13 Author: Site Editor Publish Time: 2019-01-02 Origin: Site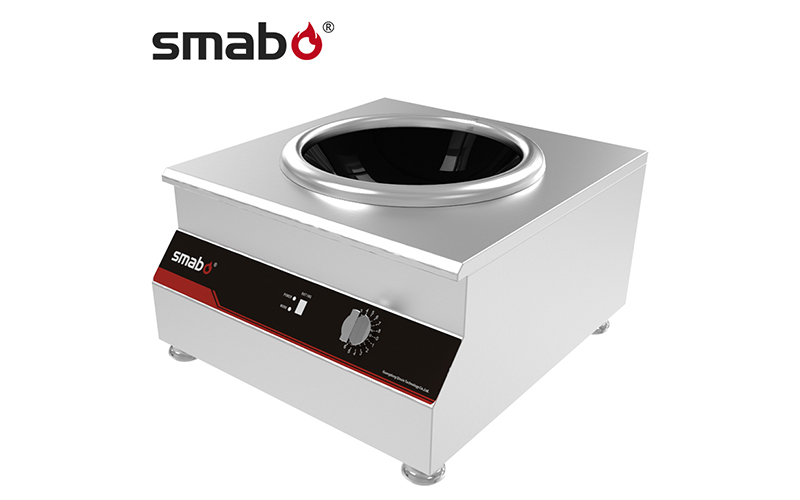 Before using Lestov high-power commercial induction cooker, many customers have a question, that is, how long it takes to boil when boiling water, in fact, how much water to use, how much water to burn and How much power is influential in the induction cooker, let's take a look at how this time is calculated:
The specific heat capacity of water is 4200, which is the heat required to heat up 1 degree per kilogram of water (Joules).
Specific heat capacity of water * water weight * water required temperature rise = required heat
Such as: 60 kg of water to be 80 degrees warm (from 20 degrees to 100 degrees)
Then the formula is 4200*60*80=20160000 (20,640,000 joules required)
It is known that 1 degree of electricity produces 360,000 joules of heat, and the efficiency of the induction cooker is about 93%.
Induction cooker consumes 1 degree to produce 3600000*0.93=3348000 joules of heat
With 20160000/3348000, it requires 6.02 kWh of electricity.
If using a 20KW induction cooker to heat, then 6.02/20=0.301 hours
Converted to minutes, 0.301*60=18.06 minutes can be boiled
The conclusion is that 60 kg of water, using a 20KW induction single-head large frying stove, boiled (heated from 20 degrees to 100 degrees), it takes 18.06 minutes.