The 2017 distributor conference was held grandly
Views: 16 Author: Site Editor Publish Time: 2018-07-05 Origin: Site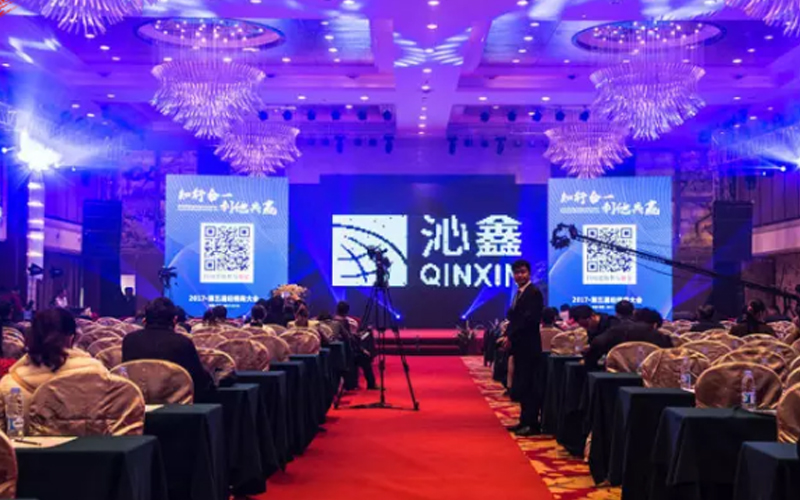 The 5th distributor conference of Lestov induction cooktops was held in Dongguan city on December 12th, 2017. Many influential people attended our meeting, such as Mr.Gao Bingyi, the Vice President of CHINA CUISINE OFFICIAL ASSOCIATION, Mr.Jia Chuangang, the Deputy Secretary General of CHINA CUISINE OFFICIAL ASSOCIATION, and other industry association representatives, Mr.Wu Nan, a senior brand trainer, and distributors from all over the country, and important foreign distributors.
At the beginning of the meeting, Chairman Mr.Li Xueping gave a welcome speech. In his speech, he expressed his heartfelt gratitude to the excellent leader and distributors, and pointed out that the theme of our conference was [integration of knowledge and action and pursuit of altruism and win-win for Sustainable development], which was the business philosophy of Qinxin company. Chairman Mr.Li Xueping said "many distributors and dealers and other important customers have walked together for the same goal and gathered together for the same development with Qinxin company. The door of Qinxin company would be open to everyone at any time.
At the same time, Chairman Mr.Li Xueping said that the development trend of the industry is to lead to cross-border, inclusive and resource integration. Lestov cooker and Qinxin company will work together with all of you to strengthen cooperation and create more value for the society with an open mind, striving to create a multi-win business ecosystem of commercial induction cookers.
Mr.Gao Bingyi, who is the vice president of the China Cuisine Official Association and a Chinese Super Chef, gave us a live speech. He said: China's catering industry is currently developing at a high speed. The manufacturer and enterprise of commercial induction heating represented by Qinxin Company is making new contributions to the development of Chinese cooking with more environmentally and safe and easier electromagnetic commercial induction stoves. He appeals to all entrepreneurs on the catering industry to actively innovate, promote product upgrading and evolution, and jointly promote the prosperity and development of Chinese food culture.
Then, Mr.Wu Nan, a senior brand creator, told us about "Brand Management and Marketing" and explained the key points of brand management in detail through strategies and case studies.

"Never forget why you started, and your mission can be accomplished." Qinxin will always adhere to the product as the carrier, continuously develop and innovate, provide customers with high-quality commercial kitchen solutions, and create more value for the society. Qinxin always adheres to the product as the carrier, through the participation of employees, supply chain and other parties to achieve value creation, and transform the product value into social value, and ultimately achieve others, achieve themselves, and create a multi-win business ecosystem.