Customized commercial induction cooking kitchen is more comfortable
Views: 27 Author: Site Editor Publish Time: 2018-08-01 Origin: Site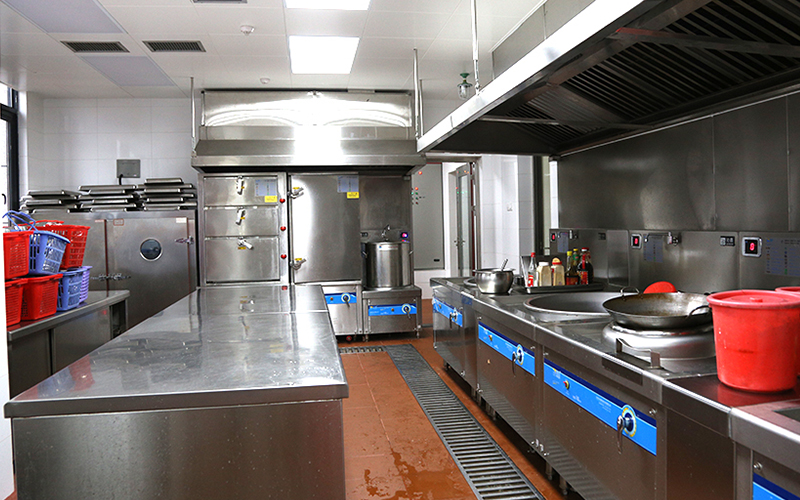 Sometimes, because of the special needs, restaurants prefer to buy custom induction cooktop for commercial kitchen.

Recently, the Layer Design Studio in London, UK, released a sample of a 3D printed wheelchair Go. Before the wheelchair is produced, the user's physical data is scanned at first, and then according to the measured data, the seat and the pedal are produced by 3D printing , which completely matches the user's body. So, the wheelchairs will be more comfortable.
Many cookwares in the kitchen will always make the dedicated chefs feel powerless. Due to the limitations of some manufacturer's production, only the commercial approach of the kitchenware is considered, and the comfort of the buyer's kitchen is not taken into account. In fact, for the chefs, the comfortable and fluent cooking process affects the taste of the food directly.
Full of "Happiness Rice Noodle Restaurant" use Lestov induction cootop.
With a 15 plus years experience of induction cooker for commercial kitchen, help you built a a more efficient kitchen for an increase in revenue. Our value stems from the care of every detail.
The biggest highlight is the DIY steak of the Man-Niu-Chuan-Cheng restaurant. Lestov induction cookers all adopt imported high accurate temperature control system, the difference of temperature can be maintained in ±1 degree, intelligent program control, to guarantee the taste of the steak. Intelligent programming control, ensure the taste of the steak.
Lestov induction cooktops can provide you with comprehensive commercial kitchen induction solutions, including perfect OEM and ODM service. If you want your LOGO and your company to be printed on our products, please send your inquiry to us.